Christy Ooi W, H. Profile
Christy Ooi W, H.
I am from

Malaysia
Member since: Monday, January 17, 2005
I am new to u/w photography, Started photography only a year ago. Camera that I used is Olympus 5060. Strobe is Inon D 2000. My favorate type of photos will be macros and moving creatures. Favorate dives site are in the South East Asian region, Layang Layang, Sipadan, Manado, Bali, Similan Thailand, Phuket and Maldives.


U/W photographer
9 point member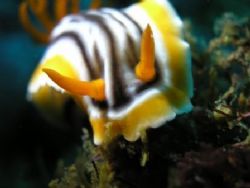 ---
My Contest Stats
I have 4 entries in the photo contest
Latest Entries...
| | | |
| --- | --- | --- |
| entered Wednesday, May 10, 2006 | entered Tuesday, May 9, 2006 | entered Sunday, October 30, 2005 |
| | | | |
| --- | --- | --- | --- |
| Seas I have dived | Number of Entries | Total votes | Average votes |
| unspecified | 2 | 10 | 5 |
| South China Sea | 2 | 5 | 2 |
| totals | 4 | 15 | 3 |
| | | | |
| --- | --- | --- | --- |
| Countries I have visited | Number of Entries | Total votes | Average votes |
| unspecified | 2 | 10 | 5 |
| Malaysia | 1 | 3 | 3 |
| Philippines | 1 | 2 | 2 |
| totals | 4 | 15 | 3 |