Christopher Hamilton Profile
Christopher Hamilton
I am from

Australia
Member since: Tuesday, March 15, 2005
I'm chris, I'm a young instructor with SSI and PADI. I live in canada, but spent the last year driving to panama, working along the way. I've been into photography for about a year now and I can't go down with out at least my point and shoot.

I soot with a Nikonos 4a- 35mm, and a sony point and shoot. I have some great great shots on film, but the good stuff always comes up when all I have is my little digital.

My fav place to shoot is definitely jack neil beach on utila Honduras.



U/W photographer
50 point member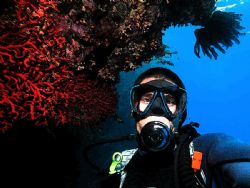 ---
My Contest Stats
I have 21 entries in the photo contest
Latest Entries...
| | | |
| --- | --- | --- |
| entered Friday, December 7, 2007 | entered Sunday, February 18, 2007 | entered Saturday, March 18, 2006 |
| | | | |
| --- | --- | --- | --- |
| Seas I have dived | Number of Entries | Total votes | Average votes |
| unspecified | 18 | 131 | 7 |
| Coral Sea | 3 | 41 | 13 |
| totals | 21 | 172 | 8 |
| | | | |
| --- | --- | --- | --- |
| Countries I have visited | Number of Entries | Total votes | Average votes |
| unspecified | 18 | 131 | 7 |
| Australia | 3 | 41 | 13 |
| totals | 21 | 172 | 8 |
---
My Forum Posts
I have 1 forum posts

Recent Forum posts...

strobePosted:

Saturday, April 16, 2005




My Forum Posts

---