Leigh Chapman Profile
Leigh Chapman
I am from

United States
Member since: Wednesday, December 7, 2005
Time to update. Thumbnail shot remains first even taken in Indonesia 2004 with Canon A-95. I currently have a Nikon D200, Sea & Sea housing and strobes. My fairly recent trip back to Indonesia is the second time I've used it and the first time I've shot total manual and using only one of two strobes. Had to. iTTl flooded first day; (unseen) screw was loose and caused a strobe to fall off on second day in a muck dive. (If someone finds a screw somewhere in Lembeh...) I won't bore you with all the other malfunctions -this time, it wasn't my fault, I swear - but am writing this to say that I was petrified to attempt manual shooting but now consider it a blessing in disguise that the iTTL went bye-bye...and to encourage other "newbies" to continue shooting as long as the shutter works.


U/W photographer
920 point member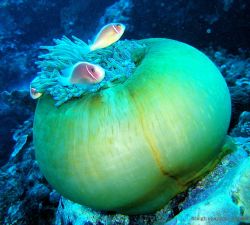 ---
My Portfolio
---
My Contest Stats
I have 66 entries in the photo contest
Latest Entries...
| | | |
| --- | --- | --- |
| entered Saturday, March 27, 2010 | entered Thursday, March 18, 2010 | entered Friday, March 5, 2010 |
---
My Forum Posts
I have 48 forum posts

Recent Forum posts...


My Forum Posts

---