Dejan Mavric Profile
Dejan Mavric
I am from

Slovenia
Member since: Thursday, March 9, 2006
I started scuba diving in 1999 and started taking UW photos in 2007. Diving mostly in the Adriatic sea, Croatia, Slovenia and Italy.
Using a compact Olympus SP-350 in PT-030 housing with some wet lenses.


U/W photographer

Monthly Hotshot
2502 point member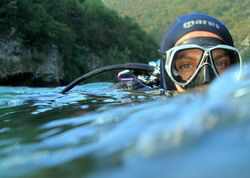 ---
My Portfolio
---
My Contest Stats
I have 42 entries in the photo contest
Latest Entries...
| | | |
| --- | --- | --- |
| entered Sunday, December 7, 2008 | entered Wednesday, December 3, 2008 | entered Friday, November 28, 2008 |
| | | | |
| --- | --- | --- | --- |
| Seas I have dived | Number of Entries | Total votes | Average votes |
| unspecified | 2 | 39 | 19 |
| Adriatic Sea | 31 | 513 | 16 |
| Red Sea | 9 | 187 | 20 |
| totals | 42 | 739 | 17 |
| | | | |
| --- | --- | --- | --- |
| Countries I have visited | Number of Entries | Total votes | Average votes |
| Croatia | 15 | 232 | 15 |
| Egypt | 9 | 187 | 20 |
| Italy | 6 | 155 | 25 |
| Slovenia | 12 | 165 | 13 |
| totals | 42 | 739 | 17 |
---
My Forum Posts
I have 36 forum posts

Recent Forum posts...

seahorsePosted:

Thursday, December 4, 2008




My Forum Posts

---