Andy Colls Profile
Andy Colls
I am from

United Kingdom
Member since: Tuesday, May 16, 2006
Nikon D50 with Sea & Sea housing with Subtronic Strobe since April 2006. Nikonos V since June 1988 with SB105. Sea & Sea Motormarine with YS50 since Dec 1987.

Support the Marine Conservation Society and the Shark Trust.

Dive Uk when I can. Been looking for sharks in Australia, Bahamas, Caymans, Cocos Islands, Eire, Malta, Mozambique, New Zealand, Papua New Guinea, Phillipines, Red sea, South Africa, Truk Lagoon (as it was then), United states, Vanuatu.


U/W photographer
42 point member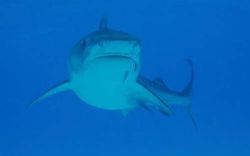 ---
My Portfolio
---
My Contest Stats
I have 10 entries in the photo contest
Latest Entries...
| | | |
| --- | --- | --- |
| entered Sunday, July 20, 2014 | entered Friday, June 23, 2006 | entered Thursday, June 22, 2006 |