Malcolm Nimmo Profile
Malcolm Nimmo
I am from

United Kingdom
Member since: Friday, June 02, 2006
I have been diving since 1984 with most of my diving experience being gained in the UK waters. I am trained to Advanced diver BSAC and have the HSE (Scuba) professional qualification. I have been taking shots for the last couple of years starting with a digital compact, moving onto the NIKON D70s with a Sea and Sea housing. My favourite area for diving has to be the Isles of Scilly, with the most knowledgable skipper Tim Alsop.

I live just outside Plymouth, Devon - so have access to some great UK diving. I am a member of Totnes BSAC, an excellent club....


U/W photographer
1165 point member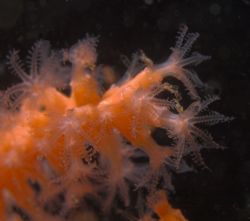 ---
My Portfolio
---
My Contest Stats
I have 88 entries in the photo contest
Latest Entries...
| | | |
| --- | --- | --- |
| entered Wednesday, September 24, 2008 | entered Tuesday, September 16, 2008 | entered Monday, September 15, 2008 |
---
My Forum Posts
I have 24 forum posts

Recent Forum posts...


My Forum Posts

---