Marylin Batt Profile
Marylin Batt
I am from

United States
Member since: Monday, June 5, 2006
I have been diving since 1980, I got my first underwater camera that year. I used a Nikonos until this past year. I finally found a digital set up that I liked. I am shooting an Olympus PEN 1 with it many possible array of lenses. I like to dive where ever the water is warm but I am especially fond of the South Pacific and South East Asia. There are so many thing to see and even after 30 years I find something new and special everytime I dive.


Medal Winner (annual contest)

Monthly Hotshot

Runner up (annual contest)

Trusted Member (site moderator)

U/W photographer

Weekly Judge
7351 point member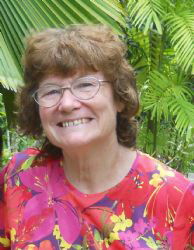 ---
My Portfolio
---
My Contest Stats
I have 406 entries in the photo contest
Latest Entries...
| | | |
| --- | --- | --- |
| entered (This month) | entered (Last month) | entered Monday, February 13, 2017 |
---
My Forum Posts
I have 406 forum posts

Recent Forum posts...


My Forum Posts

---