Mathew Cook Profile
Mathew Cook
I am from

United States
Member since: Tuesday, June 6, 2006
My name is Mathew Cook. Im currently living on Oahu, HI. I shoot w/ a Cannon 10D and 5D. Ive been shooting UW for about a year now. I enjoy photographing anything from turtles, to octopus, to nudibranches.


U/W photographer

Trusted Member (site moderator)

Monthly Hotshot
826 point member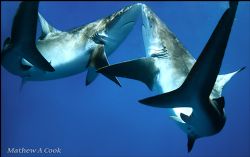 ---
My Contest Stats
I have 111 entries in the photo contest
Latest Entries...
| | | |
| --- | --- | --- |
| entered Wednesday, January 23, 2008 | entered Tuesday, January 22, 2008 | entered Saturday, January 19, 2008 |
| | | | |
| --- | --- | --- | --- |
| Seas I have dived | Number of Entries | Total votes | Average votes |
| unspecified | 2 | 24 | 12 |
| | 2 | 6 | 3 |
| Pacific | 107 | 572 | 5 |
| totals | 111 | 602 | 5 |
| | | | |
| --- | --- | --- | --- |
| Countries I have visited | Number of Entries | Total votes | Average votes |
| | 4 | 10 | 2 |
| United States | 107 | 592 | 5 |
| totals | 111 | 602 | 5 |
---
My Forum Posts
I have 18 forum posts

Recent Forum posts...

LobsterPosted:

Tuesday, June 19, 2007




My Forum Posts

---