David Gilchrist Profile
David Gilchrist
I am from

Canada
Member since: Wednesday, June 7, 2006
Have been at it a while, using Konica C-35 initially, then Konica SLR in an Ikelite Housing, Nikonis 2, then Nikonis 3 and finally Nikonis V, Nikon F-3 in Aquatica Housing. Sealife Camera (Digital) and I do Video using a SONY in Amphibico Housings. For Digital stills, I am currently using a Sony Rx100 in a Nauticam housing, a Sony RX100V in a FantaSea Housing and an Olympus TG4. Added dual Sea &Sea YS D1 strobes.


Medal Winner (annual contest)

Monthly Hotshot

Trusted Member (site moderator)

U/W photographer
8363 point member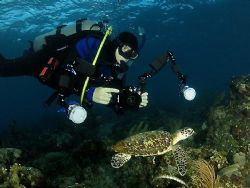 ---
My Portfolio
---
My Contest Stats
I have 498 entries in the photo contest
Latest Entries...
| | | |
| --- | --- | --- |
| entered Wednesday, July 29, 2020 | entered Monday, July 27, 2020 | entered Wednesday, July 22, 2020 |
---
My Forum Posts
I have 81 forum posts

Recent Forum posts...

KelpPosted:

Sunday, February 23, 2014

Photo!Posted:

Thursday, February 20, 2014

PhotoPosted:

Thursday, February 20, 2014




My Forum Posts

---