Giuseppe Piccioli Profile
Giuseppe Piccioli
I am from

Italy
Member since: Friday, September 29, 2006
Nikon D300 in Seacam housing and 2xSeaflash 150, Nikon D800 in Nauticam Housing and 2xInon Sincro strobes. diver since 1986, first shot underwater: 2006, Mediterranean Sea, Sulawesi,Bali, Raja Ampat, Komodo.


Medal Winner (annual contest)

Monthly Hotshot

Runner up (annual contest)

Trusted Member (site moderator)

U/W photographer
2087 point member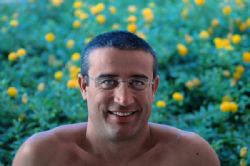 ---
My Contest Stats
I have 107 entries in the photo contest
Latest Entries...
| | | |
| --- | --- | --- |
| entered Friday, January 17, 2014 | entered Friday, January 17, 2014 | entered Friday, January 17, 2014 |
---
My Forum Posts
I have 22 forum posts

Recent Forum posts...

BravoPosted:

Monday, September 22, 2008

WOWPosted:

Sunday, September 14, 2008

The maskPosted:

Tuesday, October 10, 2006




My Forum Posts

---