Rita Ganz Profile
Rita Ganz
I am from

United States
Member since: Sunday, March 4, 2007
Aloha! My name is Rita Ganz. I have been diving for over 10 years and using a camera for about 9yrs. I started with the SeaLife Reef Master back in 1998. For every 24 or 36 shots I took, I may have gotten 1 or 2 good ones! lol! In 2002 I received a Canon Digital PowerShot S400. I have been using it ever since. I live in Hawaii, so my loyality is always home, BUT Rodale's magizine said it best when they stated 'If God was a scuba diver, he would dive Palau.' :-) I am but a small piece of the big picture BUT I aggree! In fact, everone should dive Palau at least once:-) My favorite dive site is Ngemelis Wall, Palau. Jacques Cousteau stated it was the best dive he had ever experianced so I feel I am in good company. ITS BEAUTIFUL! The whole dive is a Kodac moment!
But again, I must say, there's never a bad place to dive, especially in Hawaii! I still only get off a few good shots per dive but you gotta love the 'delete' on digital and ACDC makes a good editing software. Aloha!


U/W photographer
28 point member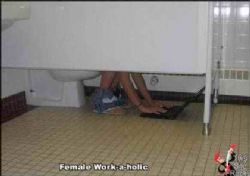 ---
My Contest Stats
I have 2 entries in the photo contest
Latest Entries...
| | |
| --- | --- |
| entered Wednesday, December 13, 2017 | entered Sunday, March 4, 2007 |
| | | | |
| --- | --- | --- | --- |
| Seas I have dived | Number of Entries | Total votes | Average votes |
| Pacific | 2 | 16 | 8 |
| totals | 2 | 16 | 8 |
| | | | |
| --- | --- | --- | --- |
| Countries I have visited | Number of Entries | Total votes | Average votes |
| Palau | 1 | 11 | 11 |
| United States | 1 | 5 | 5 |
| totals | 2 | 16 | 8 |
---
My Forum Posts
I have 1 forum posts