A B Profile
A B
I am from

Philippines
Member since: Wednesday, April 18, 2007
i am very new in underwater photgraphy but i dive and see these pictures on my mind.. but i cant seem to make it come out.. yet!! =)

i have point and shoot i started with panasonic lumix then upgraded to another P&S sony dsc t30.. now, I am playing around my Canon g9. i love taking pics in anilao, i found my tubbataha black & white pics poetic.. hmmm..


U/W photographer
63 point member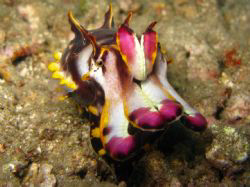 ---
My Portfolio
---
My Contest Stats
I have 1 entries in the photo contest
Latest Entries...


entered Thursday, December 30, 2010
| | | | |
| --- | --- | --- | --- |
| Seas I have dived | Number of Entries | Total votes | Average votes |
| Philippine Sea | 1 | 5 | 5 |
| totals | 1 | 5 | 5 |
| | | | |
| --- | --- | --- | --- |
| Countries I have visited | Number of Entries | Total votes | Average votes |
| Philippines | 1 | 5 | 5 |
| totals | 1 | 5 | 5 |