Christian Loader Profile
Christian Loader
I am from

United Kingdom
Member since: Monday, December 10, 2007
I am 26 years old, and from Brighton, England, and have been taking underwater photos for 2 years now. I really got a passion for photography while i was working as a diving instructor in Borneo in 2007.

I am currently using a Nikon D300 with Nexus housing, with Inon Z240 strobes, and underwater i mainly use a Tokina fisheye 10-17mm, and a Nikon 60mm macro.

Most of my earlier entries on this site were taken with an Olympus SP350, Inon D2000 single strobe, and inon fisheye and macro lenses.

I'm currently working as an underwater videographer and photographer for Scubazoo Images in the Maldives - website

My favourite area for diving and photography has to be Mabul and Sipadan in Borneo!! Macro + wide-angle heaven!

You can see a much greater selection of my photos at:
website

Cheers ;-)

Keep taking great shots everyone!!




Contest Monthly Winner

Medal Winner (annual contest)

Monthly Hotshot

Trusted Member (site moderator)

U/W photographer
1416 point member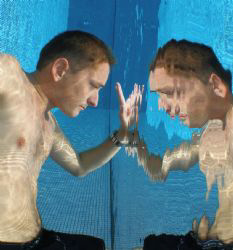 ---
My Portfolio
---
My Contest Stats
I have 62 entries in the photo contest
Latest Entries...
| | | |
| --- | --- | --- |
| entered Thursday, September 11, 2008 | entered Saturday, September 6, 2008 | entered Thursday, September 4, 2008 |
---
My Forum Posts
I have 30 forum posts

Recent Forum posts...

awsome!Posted:

Tuesday, August 12, 2008




My Forum Posts

---