Vincent Lanteigne Profile
Vincent Lanteigne
I am from

Canada
Member since: Wednesday, August 13, 2008
I've been photographing since only 1 year, but it's becoming a passion. I use a basic canon sd1000 with the underwater case wp-dc13 , but it does the job.
West Caicos and Sanbore Channel are my favorites spots.


U/W photographer
34 point member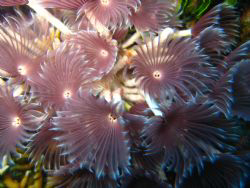 ---
My Portfolio
---
My Contest Stats
I have 2 entries in the photo contest
Latest Entries...
| | |
| --- | --- |
| entered Thursday, August 14, 2008 | entered Wednesday, August 13, 2008 |
| | | | |
| --- | --- | --- | --- |
| Seas I have dived | Number of Entries | Total votes | Average votes |
| Caribbean Sea | 2 | 29 | 14 |
| totals | 2 | 29 | 14 |