Robert L Profile
Robert L
I am from

United States
Member since: Friday, October 02, 2009
I have used a Canon G9 with Ikelite housing and a basic Ikelite strobe (DS-51). It loves to get wet in Indonesia. Recently I've been using a Nikon D300 with Sea & Sea MD-300x housing, 2 YS-110 alpha strobes, TTL converter, 60mm macro, 105mm macro, 10-17 fisheye. I like macro better and have given up on wide angle.


U/W photographer
120 point member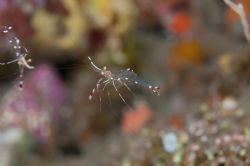 ---
---
My Forum Posts
I have 15 forum posts

Recent Forum posts...


My Forum Posts

---