Spencer Burrows
I am from

United Kingdom
Member since: Monday, February 22, 2010
I am Spencer Burrows and live in United Kingdom. I have been taking underwater since 2011. I enjoy overseas locations put take great pride in taking photos in the UK and showcasing the great waters we have here which are often overlooked.


Medal Winner (annual contest)

Monthly Hotshot

Trusted Member (site moderator)

U/W photographer
2081 point member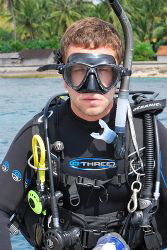 ---
My Portfolio
---
My Contest Stats
I have 94 entries in the photo contest
Latest Entries...
| | | |
| --- | --- | --- |
| entered (Last month) | entered (Last month) | entered (Last month) |
---
My Forum Posts
I have 2 forum posts