Niall Deiraniya Profile
Niall Deiraniya
I am from

United Kingdom
Member since: Thursday, June 3, 2010
Starting diving in 2003 and been playing with photography for 3 years trying to improve by watching the true pro's.
Fave dive sites include Nuweiba (Great for macro) and Marsa for the bigger stuff that swims.
Try to use alot of colour in my photos so filters are a must.


U/W photographer
454 point member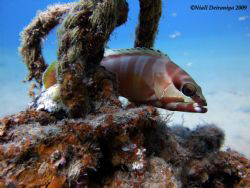 ---
My Contest Stats
I have 28 entries in the photo contest
Latest Entries...
| | | |
| --- | --- | --- |
| entered (last week) | entered (Last month) | entered Friday, April 27, 2018 |