Levent Albas Profile
Levent Albas
I am from

Turkey
Member since: Wednesday, October 6, 2010
I was born in Istanbul, 1965.
I'm a graphic designer.
I like underwater photograpy. I take underwater photos since 1995. I use the Nikon D300, Nexus D300 Housing system, 3 x Inon Z240, Inon Micro Fisheye.
I'm instructor NAUI and CMAS.


Medal Winner (annual contest)

Monthly Hotshot

Trusted Member (site moderator)

U/W photographer
1874 point member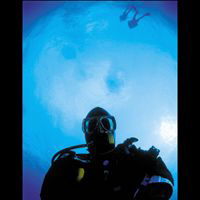 ---
My Portfolio
---
My Contest Stats
I have 50 entries in the photo contest
Latest Entries...
| | | |
| --- | --- | --- |
| entered Thursday, October 18, 2012 | entered Monday, October 8, 2012 | entered Sunday, September 23, 2012 |
| | | | |
| --- | --- | --- | --- |
| Countries I have visited | Number of Entries | Total votes | Average votes |
| Egypt | 1 | 18 | 18 |
| Turkey | 49 | 1248 | 25 |
| totals | 50 | 1266 | 25 |
---
My Forum Posts
I have 53 forum posts

Recent Forum posts...

(:)Posted:

Thursday, May 3, 2012

(:)Posted:

Tuesday, January 31, 2012

HiPosted:

Tuesday, January 31, 2012




My Forum Posts

---