Bruno Laveissiere Profile
Bruno Laveissiere
I am from

Mexico
Member since: Friday, January 14, 2011
hello,

i am using G12 canon with the canon housing.
i have a young experience in underwater photography helped by a longest land photography experience.

At the moment my favorite photo is a trunkfish made in shallow dive. I like the behavior. It's a curious and shy fish.

Always attracted by the photography i naturally put a step in the underwater world and i feel it will continue for a long lifetime!



U/W photographer
48 point member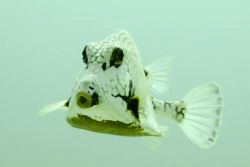 ---
My Portfolio
---
My Contest Stats
I have 2 entries in the photo contest
Latest Entries...
| | |
| --- | --- |
| entered Sunday, January 16, 2011 | entered Saturday, January 15, 2011 |
| | | | |
| --- | --- | --- | --- |
| Countries I have visited | Number of Entries | Total votes | Average votes |
| Mexico | 2 | 51 | 25 |
| totals | 2 | 51 | 25 |