Andrew Falconer Profile
Andrew Falconer
I am from

Australia
Member since: Saturday, May 11, 2013
I am experienced SCUBA diver of some 30 years experience who has dived in many places in Australia and around the world. I like to respect the underwater world and only take photos. Since the digital revolution I have had been using compact cameras in u/w housings. I like the fact that these are small and do not dominate my diving experience. I know that this is a compromise in terms of the quality of the photos that I can take, but in some ways this makes it more of a challenge. I have had a couple of articles published (with photos) in Dive Log Australia, a free diving magazine that is distributed monthly to dive shops in Australia.


U/W photographer
242 point member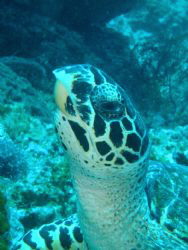 ---
My Portfolio
---
My Contest Stats
I have 13 entries in the photo contest
Latest Entries...
| | | |
| --- | --- | --- |
| entered Yesterday | entered Thursday, April 10, 2014 | entered Tuesday, April 8, 2014 |
---
My Forum Posts
I have 1 forum posts

Recent Forum posts...


My Forum Posts

---