Diogo Ferreira Sayanda Profile
Diogo Ferreira Sayanda
I am from

Portugal
Member since: Thursday, May 30, 2013
I'm a biologist, sea life conservation, ecosystem's requalification and conservation are three of my passions.
Underwater photography entered my life as a project goal and quickly became a enormous passion.
My first Camera was an Olympus xz-1+1. It was upgraded to an Olympus e-pl5. Started out with a inon S2000 and now I use two sea&sea YS02 strobes as light sources.
Underwater photographing since 2012.


U/W photographer
813 point member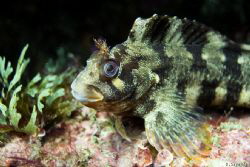 ---
My Portfolio
---
My Contest Stats
I have 47 entries in the photo contest
Latest Entries...
| | | |
| --- | --- | --- |
| entered Thursday, August 3, 2017 | entered Wednesday, June 7, 2017 | entered Saturday, May 20, 2017 |
| | | | |
| --- | --- | --- | --- |
| Countries I have visited | Number of Entries | Total votes | Average votes |
| Portugal | 44 | 707 | 16 |
| Spain | 3 | 38 | 12 |
| totals | 47 | 745 | 15 |
---
My Forum Posts
I have 7 forum posts

Recent Forum posts...

wow!Posted:

Monday, August 15, 2016




My Forum Posts

---