Billy Watson Profile
Billy Watson
I am from

United States
Member since: Saturday, December 7, 2013
Currently shoot w/ a Canon 5Dsr w/ 100mm, 15mm Fisheye, 17-40mm & 50mm. Sea&Sea housing & 2 x Sea&Sea 250 Pro's

Started diving 2000. Started underwater photography in 2006 w/ a Sony Cybershot, in 2008 w/ a Canon 30D, in 2010 Canon 5DMkII and currently a Canon 5Dsr.

Favorite country to dive is Indonesia. Favorite site, oh that's a tough one. So many for different reasons. Ulong Channel in Palau, Bubble Reef in Sangeang, Indonesia, Sankisan Maru in Chuuk, Micronesia, Palau Racun in Buyat Bay, Indonesia all come to mind.



U/W photographer
1399 point member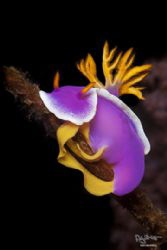 ---
My Portfolio
---
My Contest Stats
I have 48 entries in the photo contest
Latest Entries...
| | | |
| --- | --- | --- |
| entered Saturday, April 14, 2018 | entered Friday, December 22, 2017 | entered Friday, December 22, 2017 |
---
My Forum Posts
I have 2 forum posts