Farhad Saeedinezhad Profile
Farhad Saeedinezhad
I am from

Iran (Islamic Republic of)
Member since: Monday, December 9, 2013
I have a G12 Canon compact camera with canon housing,with no strobes, just internal flash. Im taking shot with manual mode & with internal flash+manual focus for macro shots but I have limitations for taking great shot and satisfied my self! So Im going to buy a mirrorless camera like Olympus Omd-Em5 with lenses and strobes.
I love underwater photography and I go free-diving every week for about 4..5 years and I started Scuba diving about 3 years.
I love Persian-Gulf and my favorite dive site is Larak Island in Persian-Gulf.



U/W photographer
31 point member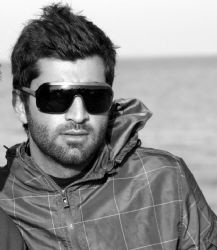 ---
My Contest Stats
I have 1 entries in the photo contest
Latest Entries...


entered Monday, December 9, 2013