Lauren Berger Profile
Lauren Berger
I am from

United States
Member since: Sunday, June 22, 2014
Hello! My name is Lauren Berger, and I live in Sacramento, California. Diving is my true passion, and I am also very involved in shark and ocean conservation. I absolutely love sharks, and my favorite dive site is where the sharks congregate! I also love the majestic Kelp forests of Point Lobos, Carmel, CA. I am new to underwater photography, a little over a year. I absolutely love it and love leaning more about improving my skills and technique. I use an Olympus Pen Epl-5 with Nauticam housing, and twin Sea & Sea YS-D1 strobes.


Medal Winner (annual contest)

Monthly Hotshot

Trusted Member (site moderator)

U/W photographer
494 point member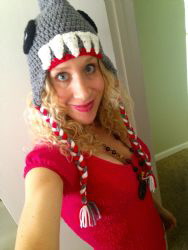 ---
My Portfolio
---
My Contest Stats
I have 21 entries in the photo contest
Latest Entries...
| | | |
| --- | --- | --- |
| entered Monday, February 23, 2015 | entered Tuesday, February 17, 2015 | entered Tuesday, February 10, 2015 |
---
My Forum Posts
I have 5 forum posts

Recent Forum posts...


My Forum Posts

---