Marcel Waldis Profile
Marcel Waldis
I am from

Switzerland
Member since: Sunday, August 16, 2015
I`m Marcel From Switzerland, used to work as a Instructor in South East Asia and started UW Photography about 10 years ago with a Canon g 12. Now im a proud Owner of a Olympus EM 1 in a Nauticam Housing.
Right now im back in Switzerland to make some Money to Hopfully open my own Dive Shop in the near Future.


U/W photographer

Monthly Hotshot
966 point member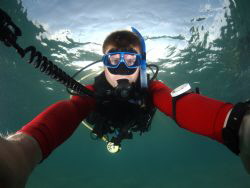 ---
My Portfolio
---
My Contest Stats
I have 24 entries in the photo contest
Latest Entries...
| | | |
| --- | --- | --- |
| entered Wednesday, May 2, 2018 | entered Monday, July 17, 2017 | entered Saturday, April 29, 2017 |
---
My Forum Posts
I have 7 forum posts

Recent Forum posts...

:)Posted:

Tuesday, July 11, 2017




My Forum Posts

---