Pieter Firlefyn Profile
Pieter Firlefyn
I am from

Belgium
Member since: Monday, December 14, 2015
I have a passion for the ocean and all nature. Diving since 2007 and underwater photograpy since 2013. I enjoy diving and use the underwaterworld as my studio.
Taking pictures with the Olympus om-d e-m10 with Nauticam housing, Inon s2000 strobes with normal and dome diffusers. Lenses are the Olympus 9-18 / 14-42 and 60mm.


U/W photographer
2035 point member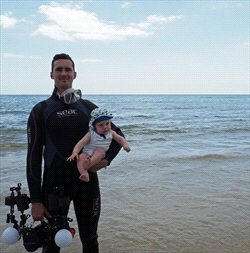 ---
My Portfolio
---
My Contest Stats
I have 129 entries in the photo contest
Latest Entries...
| | | |
| --- | --- | --- |
| entered (Last month) | entered (Last month) | entered Saturday, October 28, 2017 |