Philippe Eggert Profile
Philippe Eggert
I am from

Indonesia
Member since: Sunday, December 4, 2016
A Swiss grown up with a lack of ocean. Since 2010 living in Bali Indonesia. I love the amazing creations and variety in our oceans. I love to capture the macro-world and give access with my work to the hidden beauty . Founder of "ELAB and the creative team Bali", the "UWP Gallery Bali", SeaLife Indonesia "I capture it" and Marine Pixels Academy
I shoot but I don't harm... No shot is worth to harm wildlife for the sake of a picture.


U/W photographer

Monthly Hotshot
1293 point member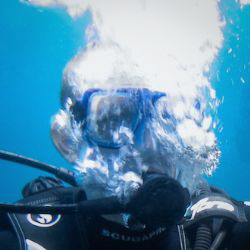 ---
My Portfolio
---
My Contest Stats
I have 86 entries in the photo contest
Latest Entries...
| | | |
| --- | --- | --- |
| entered (Last month) | entered (Last month) | entered (Last month) |
| | | | |
| --- | --- | --- | --- |
| Seas I have dived | Number of Entries | Total votes | Average votes |
| unspecified | 10 | 146 | 14 |
| Bali Sea | 74 | 1431 | 19 |
| Pacific | 2 | 18 | 9 |
| totals | 86 | 1595 | 18 |
| | | | |
| --- | --- | --- | --- |
| Countries I have visited | Number of Entries | Total votes | Average votes |
| Indonesia | 86 | 1595 | 18 |
| totals | 86 | 1595 | 18 |
---
My Forum Posts
I have 2 forum posts