Qunyi Zhang Profile
Qunyi Zhang
I am from

China
Member since: Tuesday, April 3, 2018
I am Qunyi Zhang from China.

I started to dive since 2012 and started underwater photography since last year.

I am a video journalist. And I traveled a lot in Asia. Diving is the only hobby I have now.




U/W photographer
424 point member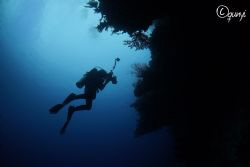 ---
My Contest Stats
I have 24 entries in the photo contest
Latest Entries...
| | | |
| --- | --- | --- |
| entered (This month) | entered (This month) | entered Saturday, January 26, 2019 |
| | | | |
| --- | --- | --- | --- |
| Countries I have visited | Number of Entries | Total votes | Average votes |
| Indonesia | 8 | 62 | 7 |
| Philippines | 16 | 180 | 11 |
| totals | 24 | 242 | 10 |