Stefaan Haegeman Profile
Stefaan Haegeman
I am from

Belgium
Member since: Thursday, November 8, 2018
I am Stefaan from Belgium. I started UW photography 3 years ago. I shoot with a Canon 70D. I like to photograph with snoots and I love black background photos.


U/W photographer

Contest Monthly Winner
233 point member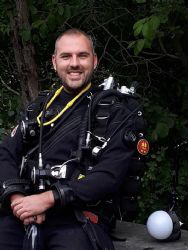 ---
My Contest Stats
I have 15 entries in the photo contest
Latest Entries...
| | | |
| --- | --- | --- |
| entered (Last month) | entered (Last month) | entered Monday, February 25, 2019 |