Pablo Gutierrez Profile
Pablo Gutierrez
I am from

Spain
Member since: Saturday, January 23, 2021
I dive since more than 20 years. If you ask me way, I suppose that your answer is going to be similar that my one, because I´m happy under the water!
Photography ha been my hobby since I was a child, I start taking pictures underwater around 10 years ago. Perhaps with the idea to bring with me out of the water a piece of this happiness!
For one year taking shots with a compact Canon G7X Mark II, with a Fantasea Housing and 2 Inon Z-240 strobes.
I hope you like my pictures!


U/W photographer
92 point member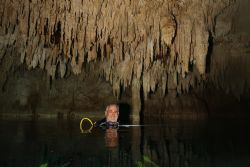 ---
My Contest Stats
I have 4 entries in the photo contest
Latest Entries...
| | | |
| --- | --- | --- |
| entered (last week) | entered (Last month) | entered Sunday, January 31, 2021 |
| | | | |
| --- | --- | --- | --- |
| Countries I have visited | Number of Entries | Total votes | Average votes |
| Mexico | 2 | 2 | 1 |
| Spain | 2 | 3 | 1 |
| totals | 4 | 5 | 1 |