Hugo Hirayama Profile
Hugo Hirayama
I am from

Japan
Member since: Monday, June 7, 2021
I'm hyugo in japan and I have been diving for 8 years.
Recently, I gained the confidence to take an underwater picture so I wanna try to upload my photography to get more skill up.


U/W photographer
26 point member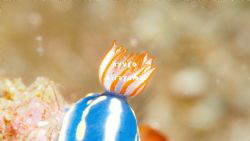 ---
My Contest Stats
I have 2 entries in the photo contest
Latest Entries...
| | |
| --- | --- |
| entered Thursday, June 24, 2021 | entered Monday, June 7, 2021 |
| | | | |
| --- | --- | --- | --- |
| Seas I have dived | Number of Entries | Total votes | Average votes |
| Sea of Japan | 2 | 2 | 1 |
| totals | 2 | 2 | 1 |
| | | | |
| --- | --- | --- | --- |
| Countries I have visited | Number of Entries | Total votes | Average votes |
| Japan | 2 | 2 | 1 |
| totals | 2 | 2 | 1 |