Michael Stephenson Profile
Michael Stephenson
I am from

Canada
Member since: Monday, September 13, 2021
Hi, my name is Michael and I'm an avid underwater photographer based in Toronto, Canada. Sharks are definitely my passion, however, over my 25 years of underwater photography, the experience and process is the most thrilling part. My first experience was with a Sea & Sea MX-10 photography Great Whites in Australia. Amazing experience... terrible pictures. Lol.

I've upgraded over time and am now shooting with an Ikelite system for Nikon. Same amazing experience but now have much greater picture quality.


U/W photographer
30 point member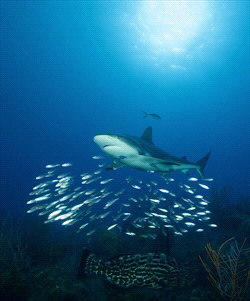 ---
My Contest Stats
I have 2 entries in the photo contest
Latest Entries...
| | |
| --- | --- |
| entered Wednesday, November 9, 2022 | entered Monday, September 13, 2021 |
| | | | |
| --- | --- | --- | --- |
| Countries I have visited | Number of Entries | Total votes | Average votes |
| Cuba | 1 | 5 | 5 |
| United States | 1 | 8 | 8 |
| totals | 2 | 13 | 6 |