Penn De Los Santos Profile
Penn De Los Santos
I am from

Philippines
Member since: Friday, January 28, 2022
I'm Penn from Batangas City, Philippines. I have been taking underwater photos for 15+ years. I usually dive around Anilao, Batangas City, and Puerto Galera. Most of my photos are taken using an Olympus TG4.


U/W photographer

Monthly Hotshot

Contest Monthly Winner
2357 point member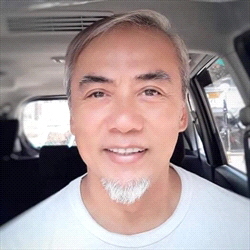 ---
My Portfolio
---
My Contest Stats
I have 170 entries in the photo contest
Latest Entries...
| | | |
| --- | --- | --- |
| entered Today (7 hours ago) | entered (2 days ago) | entered (4 days ago) |
| | | | |
| --- | --- | --- | --- |
| Seas I have dived | Number of Entries | Total votes | Average votes |
| unspecified | 157 | 854 | 5 |
| Philippine Sea | 13 | 65 | 5 |
| totals | 170 | 919 | 5 |
| | | | |
| --- | --- | --- | --- |
| Countries I have visited | Number of Entries | Total votes | Average votes |
| Maldives | 1 | 3 | 3 |
| Philippines | 169 | 916 | 5 |
| totals | 170 | 919 | 5 |