Emma Van Der Ploeg Profile
Emma Van Der Ploeg
I am from

Netherlands
Member since: Thursday, February 3, 2022
In December 2021 I started my underwater photography journey with African Watersports in Umkomaas, South Africa.

I invested in a compact camera; SonyXR100VII, S-2000 INON Strobesm and a Fantasea XR housing to try and get the best quality pictures for a beginner!

I aim to make the viewer feel as if they are there with the animal - a fully submersive experience that relates to mindful diving; a new passion that has aided me massively in my journey towards healing from depression & PTSD.


U/W photographer
12 point member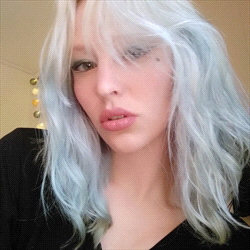 ---
My Contest Stats
I have 1 entries in the photo contest
Latest Entries...


entered Thursday, February 3, 2022
| | | | |
| --- | --- | --- | --- |
| Countries I have visited | Number of Entries | Total votes | Average votes |
| South Africa | 1 | 3 | 3 |
| totals | 1 | 3 | 3 |