Jeri Curley Profile
Jeri Curley
I am from

United States
Member since: Wednesday, September 9, 2009
I began taking underwater photos around the turn of the century--around 1999 with a Nikonis V. I moved to a digital SLR in 2006. That was an Olympus Evolt E-300. My favorite dive site is difficult to choose. Every site is unique and offers different subjects. The most diverse site I've dove is Blue Heron Bridge in Riviera Beach, Florida. The bridge lies near the inlet and it has become a perfect spot for juveniles to congregate. You run into the "normal" reef fish--grunts, parrot fish. You can also find seahorses, frogfish, sea robins, batfish, octopus, squid, star gazers, pipefish, garden eels, jawfish... A sharptailed eel allowed me to follow him as he hunted.


Medal Winner (annual contest)

Monthly Hotshot

Trusted Member (site moderator)

U/W photographer
974 point member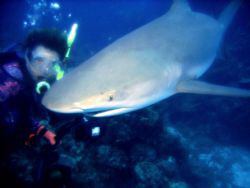 ---
My Portfolio
---
My Contest Stats
I have 49 entries in the photo contest
Latest Entries...
| | | |
| --- | --- | --- |
| entered Thursday, June 6, 2019 | entered Monday, July 17, 2017 | entered Wednesday, June 22, 2016 |
| | | | |
| --- | --- | --- | --- |
| Countries I have visited | Number of Entries | Total votes | Average votes |
| Aruba | 1 | 2 | 2 |
| United States | 48 | 868 | 18 |
| totals | 49 | 870 | 17 |
---
My Forum Posts
I have 9 forum posts