What does it take to become a GREAT underwater photographer?
An underwater camera, proper guidance and practice practice practice!
All of our dive trips are tailor-made for underwater photographers. We take small, all photographers groups on incredible diving adventures with a strong emphasis on underwater photography and improving your personal skills.
We will make sure this will be a lifetime experience and you will have the photos to prove it!
Dec 29th, 2017 – Jan 6th, 2018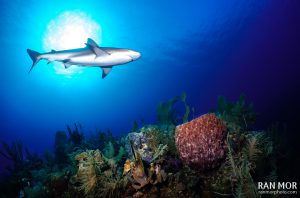 7 nights aboard the premier live-aboard Avalon I including an onboard underwater photography workshop! We will have 3 classes in the evenings and personal assistant from our photo expert trough the entire week.
In Gardens of the Queen, you will encounter and photograph many, many Sharks! 6 different species to be exact. Rays cruising around the pristine reefs, and how can we forget the Saltwater Crocodiles!! You will have the opportunity to be eye to
You will have the opportunity to be eye to lens with these magnificent creatures. You don't want to miss it!
After these exciting encounters, you will rest in a hot tub and watch the sunset. The perfect ending to the perfect day!
January 20 -27, 2018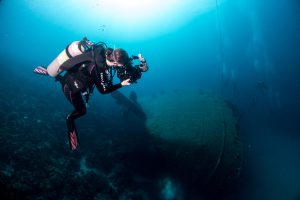 7-night dive trip to Bonaire, taking place at Buddy Dive Resort!
Diving in Bonaire is the perfect training ground for every underwater photographer! You can share your
You will have unlimited shore diving, an all-photographer group and all the time in the world to get the photos you were dreaming of!
During the workshop, we will have 3 classroom sessions on UW photography, as well as one-on-one sessions with our photo expert – Ran Mor!
June 30 – July 8, 2018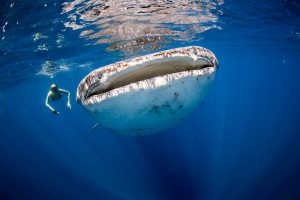 Dive in Cozumel, Cenotes and swim with Whale Sharks while shooting mind-blowing videos!
Join us on an 8-night adventure and enjoy the best of the underwater world Mexico has to offer we will stay for 3 nights at Allegro Resort in Cozumel and 5 nights at the Luna Sol Hotel in Playa Del Carmen.
Underwater Video Pro, Mike Corey, founder of Kick The Grind, will be leading our Underwater Video Workshop! Mike and his work have appeared on various television programs such as the BBC's Nature's Weirdest Events, Discovery Channel's, Fun Taiwan Adventures and more.
Nov 9 – 16, 2019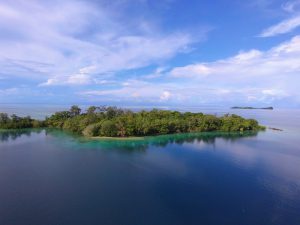 Join us on a 7-night dive trip aboard the premier live-aboard Taka!
We will dive up to – 5 dives a day, including night dives! Diving in the Solomon Islands is nothing less than spectacular. You will find amazing marine biodiversity in its underwater realms.
Underwater Photo Pro, Ran Mor – our in-house photo expert will be leading the trip and will offer an UW photo workshop for those interested.
EARLY BIRD SPECIAL – Book now and get a $500 USD Discount!
October 20-27, 2018
7-night dive trip aboard the Carpe Novo Liveaboard – the newest member of the Explorer Ventures Fleet!
Who doesn't love Manta Rays and lots of them? We know we do!
That's why we secured the best route for our group, which offers the best opportunities to encounter these impressive animals.
We also choose a luxurious liveaboard for our group to enjoy every moment of the trip, above and under the water!
---
No one will rush you underwater! You will have as much time as you want to practice your photography skills.
On every trip, you will have a photo expert to assist you above and under the water.
Try out new cameras, housings, and accessories for your gear.
Underwater Photography Workshops customized to your needs.
Special deals to upgrade your photo equipment before the trip and personal guidance on how to set up everything the RIGHT way.
---
Our dive trips are managed by the amazing duo – Ran & Danielle Mor! Ran is our in-house photo expert and VP of Mozaik UW Cameras and Danielle is an experienced PADI & SSI dive instructor.
With the two of them together, you can't go wrong!