A monthly hotshot is an entry that was shortlisted by 2 or more judges. The monthly winners (1st, 2nd, 3rd and Runner Ups) are chosen from this short list by our editor (no medals, just your name in the lights for a month!). They are chosen according to the number of judges votes with some reference to the peoples votes and the editor's choice. It is no coincidence that many of the Hotshots end up in the annual awards!
To get a chance to feature your photo in next month's winners, enter your best underwater photo here.
The monthly winners for October have been announced. Thank you all for entering and Congratulations to the winners and runners up!
Check out October's well deserved winners:
1st Place: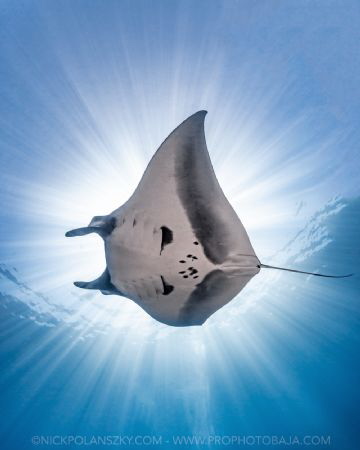 Travel Safely Mantas
Editor's Comment:
In Category: Wide Angle – Marine Life | Taken in: Mexico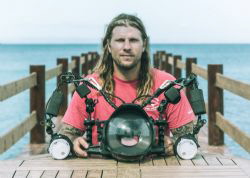 2nd Place: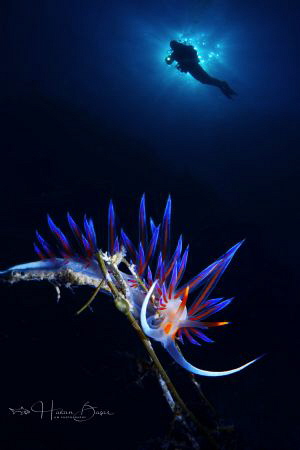 This photo has been taken during UW Shootout Turkey Championship without any post processing or Photoshop editing. It was created with two capture on camera under the water by Image overlay function.
Editor's Comment:
In Category: Creative – Manipulated (Photoshopped) | Taken in: Turkey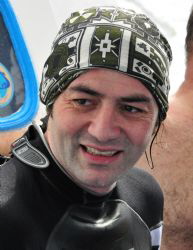 Hakan Basar
Currently I'm using a Nikon D800E with Nauticam housing and dual Ikelite DS161.
i was started to take underwater photos since 2009 via Nikon D90. My fave dive site ; Cocos island (big fish school) , Lembeh Strait ,Romblon Island (macro, supermacro) and Raja Ampat (wide angle ) .

Full Profile
3rd Place: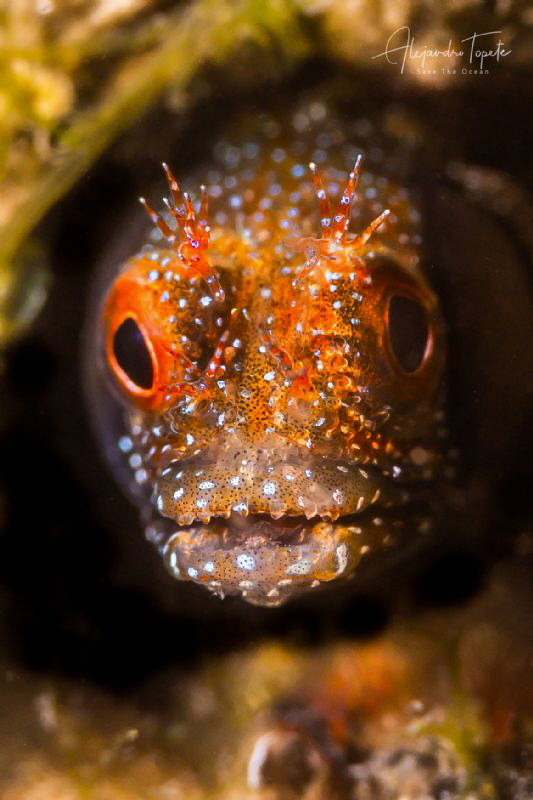 Blenny in Green, La Paz México
Editor's Comment:
In Category: Macro – not swimming | Taken in: Mexico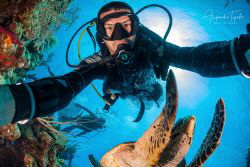 Alejandro Topete
in my first years i was used a Nikonos V, but now i am use the Canon 7 D, since december 2011, now i am using Canon 5 D Mark II since 2017 i love the red sea, coco island and mexico

Full Profile
---
Need advice on underwater photography gear?
Contact us at Mozaik Underwater Cameras. We also provide an online chat service almost 24/7 to answer almost any question regarding cameras, housings, strobes, lights, accessories and more…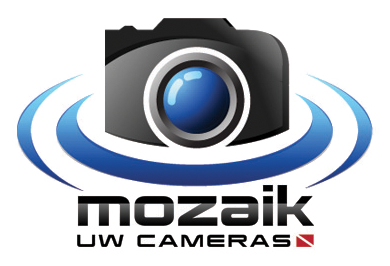 ---

I am 36 years old, diving since I was 15 and shooting underwater in the last 10 years. I am the Co-Founder of Mozaik Underwater Cameras , one of the leading underwater photography stores in the world.

I am originally a web developer and programmer and specialize in Internet marketing.

In the past 20 years, I dived in many places: Red Sea, Mediterranean, Thailand, The Maldives, Florida, Bahamas, Turks and Caicos and others.. I was lucky enough to dive with all the latest equipment, that includes high end compacts, Mirrorless, DSLR's, almost every strobe in the market and many different lenses and accessories.
I helped and advised thousands of underwater photographers from beginners to the most professional.