A monthly hotshot is an entry that was shortlisted by 2 or more judges. The monthly winners (1st, 2nd, 3rd and Runner Ups) are chosen from this short list by our editor (no medals, just your name in the lights for a month!). They are chosen according to the number of judges votes with some reference to the peoples votes and the editor's choice. It is no coincidence that many of the Hotshots end up in the annual awards!
To get a chance to feature your photo in next month's winners, enter your best underwater photo here.
The monthly winners for July have been announced. Thank you all for entering and Congratulations to the winners and runners up!
Check out July's well deserved winners:
1st Place: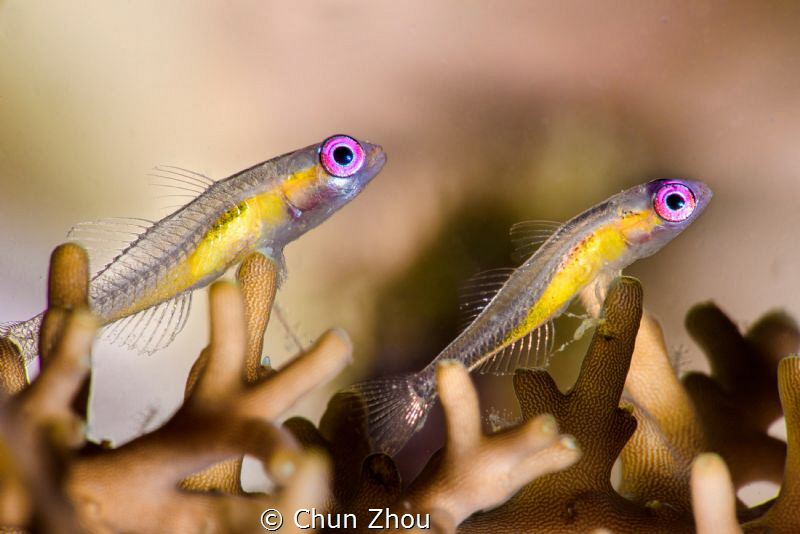 A Couple or Brother
Editor's Comment:
In Category: Macro – swimming | Taken in: Philippines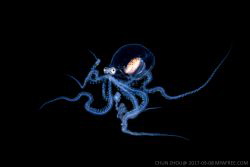 2nd Place:
Portrait of a butterfly nudibranch
Editor's Comment:
In Category: Macro – Nudibranchia | Taken in: Philippines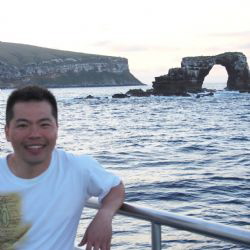 Alvin Cheung
I am from Hong Kong. I started shooting underwater since 2015.

Full Profile
3rd Place:
Beadlet anemone (Actinia equina) and moon jellyfish (Aurelia aurita), Zeeland, The Netherlands. Double exposure in camera.
Editor's Comment:
In Category: Temperate Waters | Taken in: Netherlands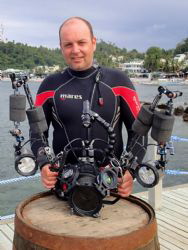 Filip Staes
I started diving in 1992 and photography became a part of my life around 1997. I made my first underwaterphotos in Sharm El Sheikh with a rented Nikonos. In 2000 I began competing in underwater photography contests. After 25 years in the water I'm still addicted to the underwaterworld. I photograph with a Nikon D7100 in a Hugyfot housing. I hope you enjoy my photos as much as I do 😉

Full Profile
Runner Up: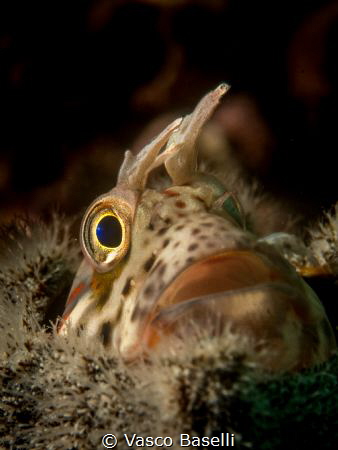 Blenny in a an empty blanus shell.
Editor's Comment:
In Category: Macro – Close-Up | Taken in: Peru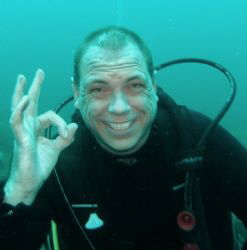 Vasco Baselli
Originally from Portugal, I currently libe i8n Lima, Peru.I have been diving for over 25 years and after filming UW video for 10, I have now taken up UW photography in the past 2 years. Due to the limited viz in the waters off Lima, I currently shoot macro with a Sony RX100-IV in a Fantasea housing.

Full Profile
---
Need advice on underwater photography gear?
Contact us at Mozaik Underwater Cameras. We also provide an online chat service almost 24/7 to answer almost any question regarding cameras, housings, strobes, lights, accessories and more…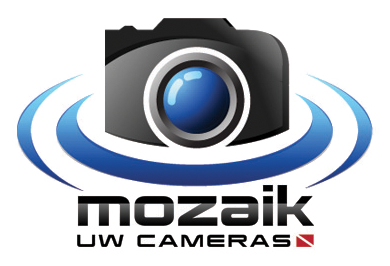 ---

I am 36 years old, diving since I was 15 and shooting underwater in the last 10 years. I am the Co-Founder of Mozaik Underwater Cameras , one of the leading underwater photography stores in the world.

I am originally a web developer and programmer and specialize in Internet marketing.

In the past 20 years, I dived in many places: Red Sea, Mediterranean, Thailand, The Maldives, Florida, Bahamas, Turks and Caicos and others.. I was lucky enough to dive with all the latest equipment, that includes high end compacts, Mirrorless, DSLR's, almost every strobe in the market and many different lenses and accessories.
I helped and advised thousands of underwater photographers from beginners to the most professional.