A monthly hotshot is an entry that was shortlisted by 2 or more judges. The monthly winners (1st, 2nd, 3rd and Runner Ups) are chosen from this short list by our editor (no medals, just your name in the lights for a month!). They are chosen according to the number of judges votes with some reference to the peoples votes and the editor's choice. It is no coincidence that many of the Hotshots end up in the annual awards!
To get a chance to feature your photo in next month's winners, enter your best underwater photo here.
The monthly winners for November have been announced. Thank you all for entering and Congratulations to the winners and runners up!
Check out November's well deserved winners:
1st Place: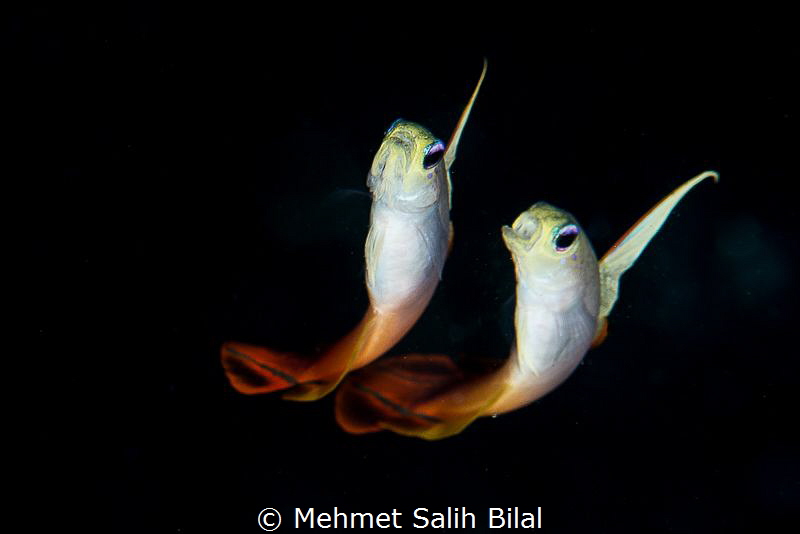 Fire gobies.
Editor's Comment:
Great capture of this shy couple. Perfect focus and colors
In Category: Macro – swimming | Taken in: Philippines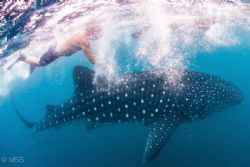 Mehmet Salih Bilal
I am recently using Nikon D800 and D7200. I am cardiovascular surgeon in Istanbul. I prefer to be underwater instead of topside. My favorite places are macro destinations in golden triangle.

Full Profile
2nd Place: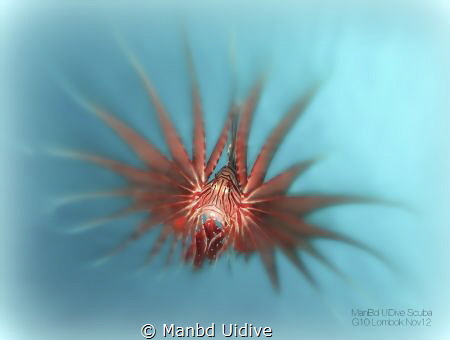 LION
Lombok
Editor's Comment:
Creative lion fish photo. Love the composition and colors
In Category: Creative – Manipulated (Photoshopped) | Taken in: Indonesia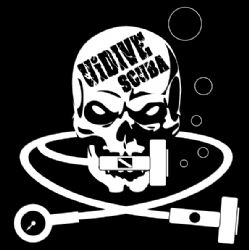 Manbd Uidive
I like to learn and share knowledge about underwater photography. I love to shoot macro with my compact Camera Canon G10 and Olympus TG4. Rgds, ManBd for Kuala Lumpur

Full Profile
3rd Place: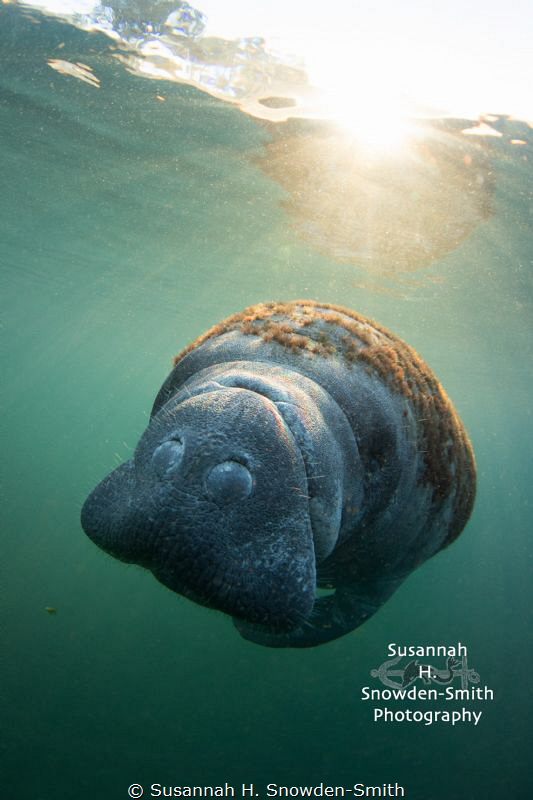 "Sunrise Manatee"
A manatee is bathed in sun rays in the Crystal River. Photographed at first light.
Editor's Comment:
Beautiful composition and lighting
In Category: Freshwater | Taken in: United States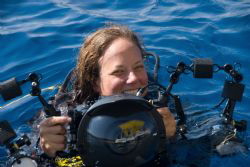 Susannah H. Snowden-Smith
Hi, I'm Susannah H. Snowden-Smith. I'm an underwater photographer who specializes in underwater fine art & underwater archaeology photography. I've been shooting underwater for over eight years and my work has taken me around the world. Recently I was underwater in Sri Lanka photographing the excavation of the oldest-known shipwreck in the Indian Ocean, circa 2nd-Century BC, with the Institute Of Nautical Archaeology. My home base between assignments is Grand Cayman.

Full Profile
Runner Up: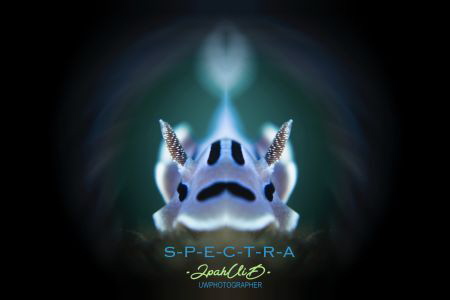 SPECTRA
Editor's Comment:
Wonderful nudi shot and awesome work done on the picture
In Category: Creative – Manipulated (Photoshopped) | Taken in: Philippines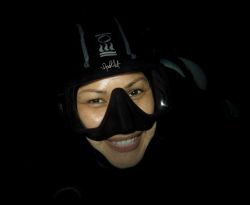 Runner Up: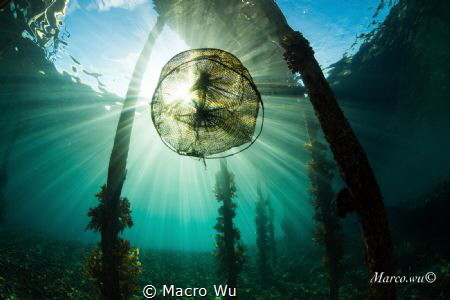 Water is the sky
Editor's Comment:
Awesome capture of the light rays and great composition
In Category: Wide Angle – Close Focus | Taken in: Indonesia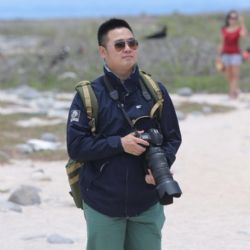 Macro Wu
I am form china , I diving ten years old. I like take photography for ocean.

Full Profile
Runner Up: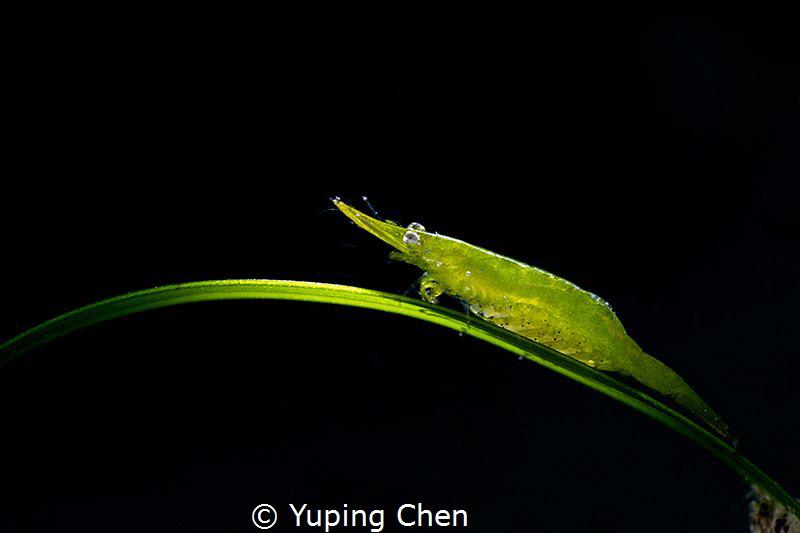 Bignose seagrass shrimp/Anilao,Philippine/Canon 5D MarkIV, 100mm macro Lens,NauticamSmc
Editor's Comment:
Amazing shot of a very special small critter
In Category: Macro – Super macro | Taken in: Philippines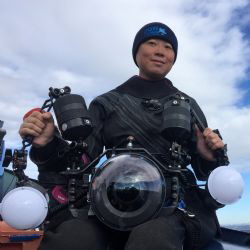 Yuping Chen
I started diving in 2009, and was so attracted by the magnificent and colorful underwater world.In the autumn of 2012, some underwater photographer friends encouraged me to take UW photographing seriously. I bought a new camera — Panasonic GX1…Then in the spring of 2014, got my first DSLR camera, Canon 5D markIII. I love to capture the beauty of marine creatures and share my images to others, let more and more people fall in love with the ocean, promote the idea of marine conservation.

Full Profile
---
Need advice on underwater photography gear?
Contact us at Mozaik Underwater Cameras. We also provide an online chat service almost 24/7 to answer almost any question regarding cameras, housings, strobes, lights, accessories and more…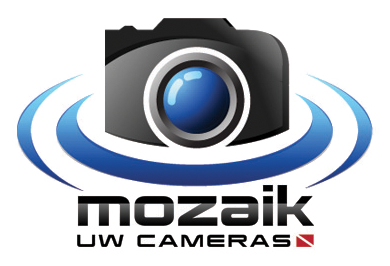 ---

I am 36 years old, diving since I was 15 and shooting underwater in the last 10 years. I am the Co-Founder of Mozaik Underwater Cameras , one of the leading underwater photography stores in the world.

I am originally a web developer and programmer and specialize in Internet marketing.

In the past 20 years, I dived in many places: Red Sea, Mediterranean, Thailand, The Maldives, Florida, Bahamas, Turks and Caicos and others.. I was lucky enough to dive with all the latest equipment, that includes high end compacts, Mirrorless, DSLR's, almost every strobe in the market and many different lenses and accessories.
I helped and advised thousands of underwater photographers from beginners to the most professional.