A monthly hotshot is an entry that was shortlisted by 2 or more judges. The monthly winners (1st, 2nd, 3rd and Runner Ups) are chosen from this short list by our editor (no medals, just your name in the lights for a month!). They are chosen according to the number of judges votes with some reference to the peoples votes and the editor's choice. It is no coincidence that many of the Hotshots end up in the annual awards!
To get a chance to feature your photo in next month's winners, enter your best underwater photo here.
The monthly winners for October have been announced. Thank you all for entering and Congratulations to the winners and runners up!
Check out October's well deserved winners:
1st Place: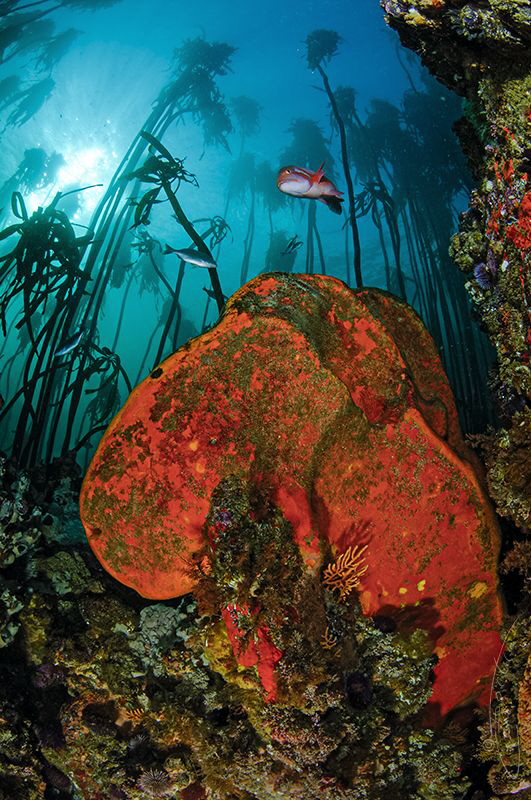 ~ Solis as a Rock ~
Editor's Comment:
Beautiful capture of colour and depth, a place I wanna be!
In Category: Temperate Waters | Taken in: South Africa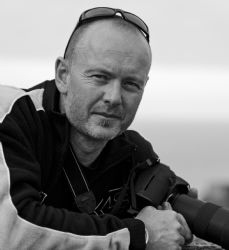 Geo Cloete
Always been extremely passionate about the ocean, but took up diving and underwater photography fairly late in my life. Since I have however, I have spend countless hours underwater developing my skill and practicing my art.
Favourite place – anywhere where were the beautiful ocean laps the shoreline and where there is still and rich diversity of creatures to be admired.

Full Profile
2nd Place: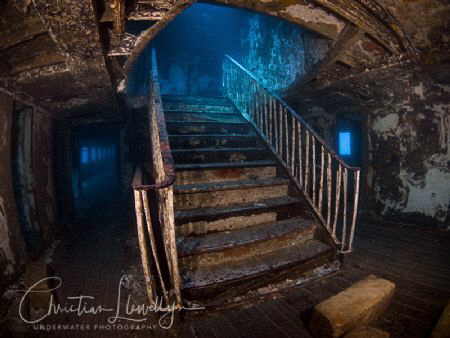 The famous staircase on the Karwela Ferry wreck in Gozo.
Editor's Comment:
One of the best wreck shots I have seen lately
In Category: Wide Angle – Wrecks | Taken in: Malta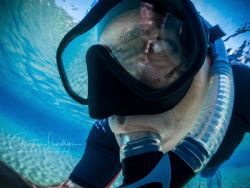 Christian Llewellyn
Olympus OMD-EM45
Olympus 12-50mm lens
Olympus 60mm Macro lens
Nauticam SMC1
Panasonic 8mm Wide Angle lens
Nauticam (Aluminium) Housing
Various focus and video lights
Inon Z240's
Scuba Instructor / Photographer / Videographer / Journalist / Photography Judge / Founder of Wrecks Of The World – Underwater Photography group
www.facebook.com/groups/WrecksOfTheWorld/

Full Profile
3rd Place: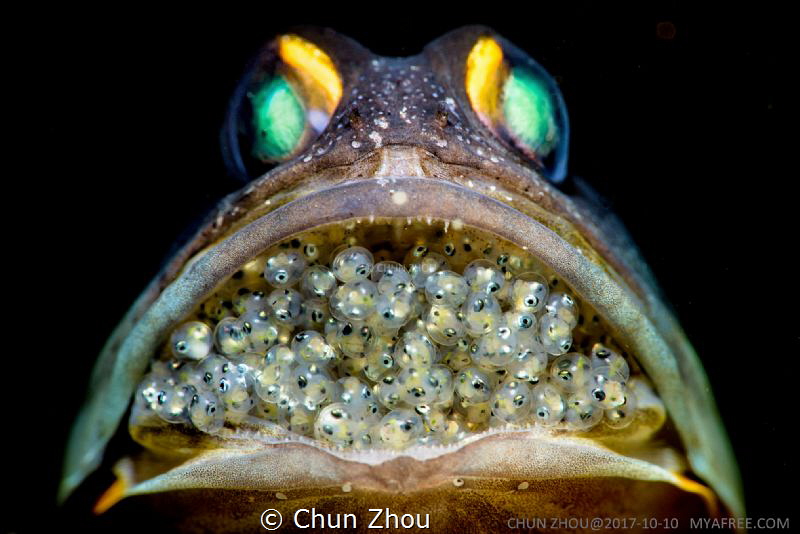 A jaw fish with hundred new life in its mouth. I spent 4 dives to search and wait this shoot.
Editor's Comment:
So many eyes! Perfect timing and focus
In Category: Macro – Close-Up | Taken in: Indonesia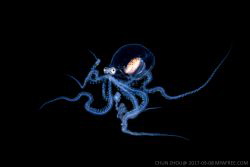 Runner Up: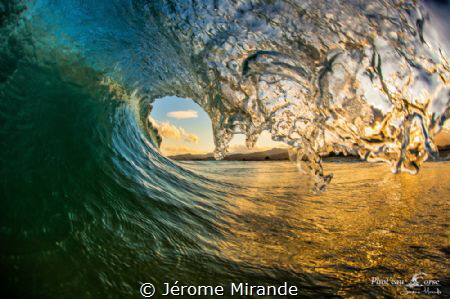 Wave Corsica island
Editor's Comment:
In Category: Topside (above water but marine related) | Taken in: France
Jérome Mirande
Nikon d700 caissson Seacam photographe amateur depuis 5ans en Corse
Toutes mes photos sont réalisées en apnée !

Full Profile
Runner Up: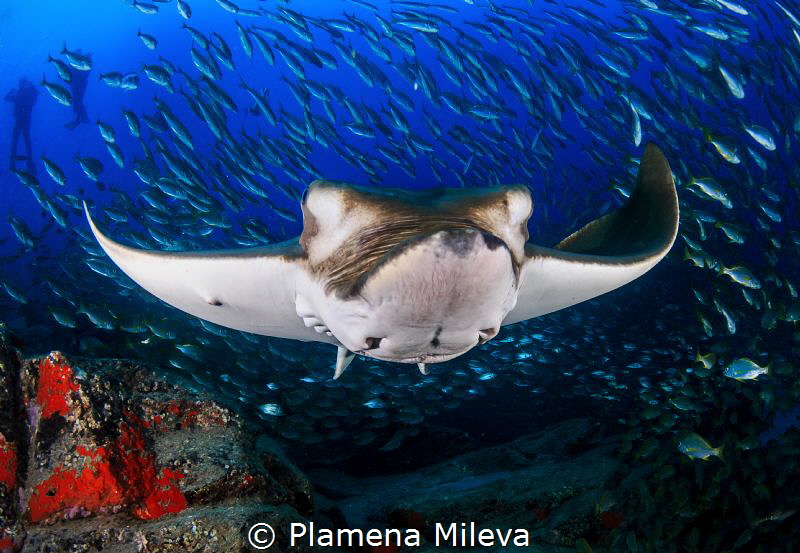 Eagle Rey
Editor's Comment:
Great colors and composition, not to forget the perfect pose of the model
In Category: Wide Angle – Close Focus | Taken in: Spain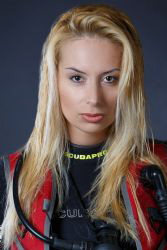 Plamena Mileva
I'm Plamena Mileva from Bulgaria.
2010, when my son was only three months, I made my first UW photo with him.
My shooting is mainly related with models. Bordering with experiment, they are a challenge to overcome in personal barriers in the pursuit of new, original and often innovative ideas. The underwater photography combine the passion sensibility to the water and the demand for human presence as part of this fabulous reality.
Today I shoot with camera Canon 5D Mark III in Ikelite housing and Ikelite strobes DS 161.

Full Profile
Runner Up: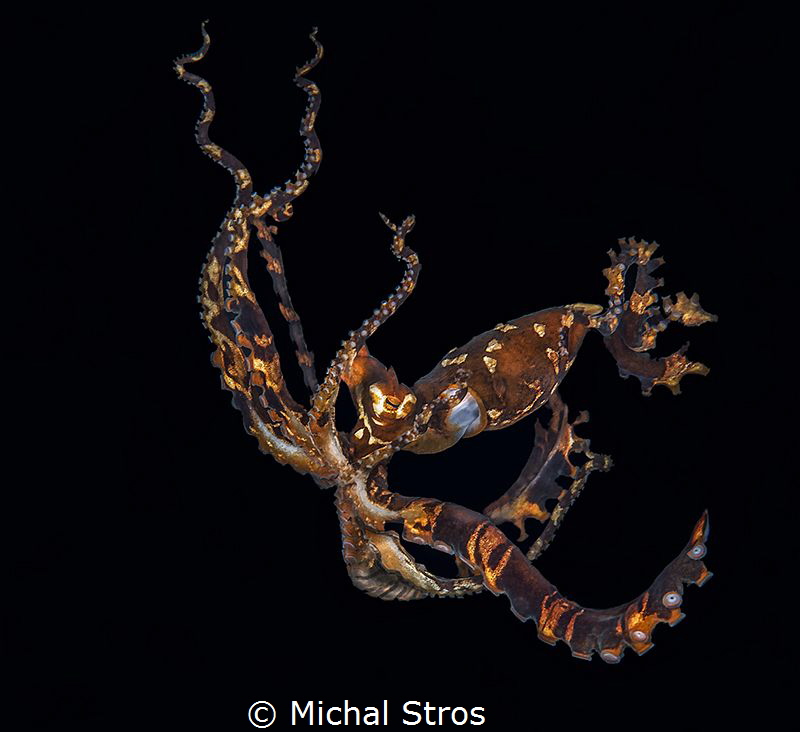 Dancing Wonderpus Octopus
Editor's Comment:
Incredible shot of a special critter, love it
In Category: Macro – swimming | Taken in: Indonesia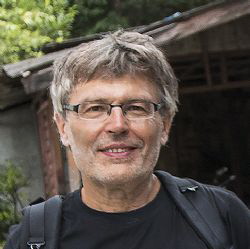 Michal Stros
I live in Brno/Czech Republic. AOWD (Australia 1997). UW photography became a part of my life since I purchased Sea and Sea DX-2G compact camera in 2011. However, my recent "pet" is Canon 70D/Ikelite housing. I have received several awards in the UW Photo contests at home. I hope you will enjoy my pictures.

Full Profile
---
Need advice on underwater photography gear?
Contact us at Mozaik Underwater Cameras. We also provide an online chat service almost 24/7 to answer almost any question regarding cameras, housings, strobes, lights, accessories and more…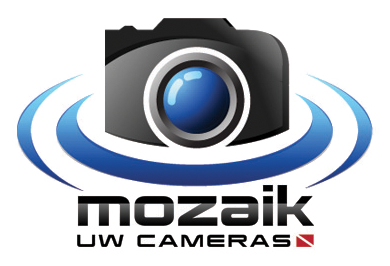 ---

I am 36 years old, diving since I was 15 and shooting underwater in the last 10 years. I am the Co-Founder of Mozaik Underwater Cameras , one of the leading underwater photography stores in the world.

I am originally a web developer and programmer and specialize in Internet marketing.

In the past 20 years, I dived in many places: Red Sea, Mediterranean, Thailand, The Maldives, Florida, Bahamas, Turks and Caicos and others.. I was lucky enough to dive with all the latest equipment, that includes high end compacts, Mirrorless, DSLR's, almost every strobe in the market and many different lenses and accessories.
I helped and advised thousands of underwater photographers from beginners to the most professional.