Every week, a weekly winner is chosen by one of our judges and is displayed throughout the whole week at the top of the contest page. The judges take turns weekly and have the freedom to choose any entry to be the weekly winner.For a chance to feature as a weekly winner upload your best photos here.
Congratulations to Beate Seiler for achieving a weekly hotshot status with his recent competition entry.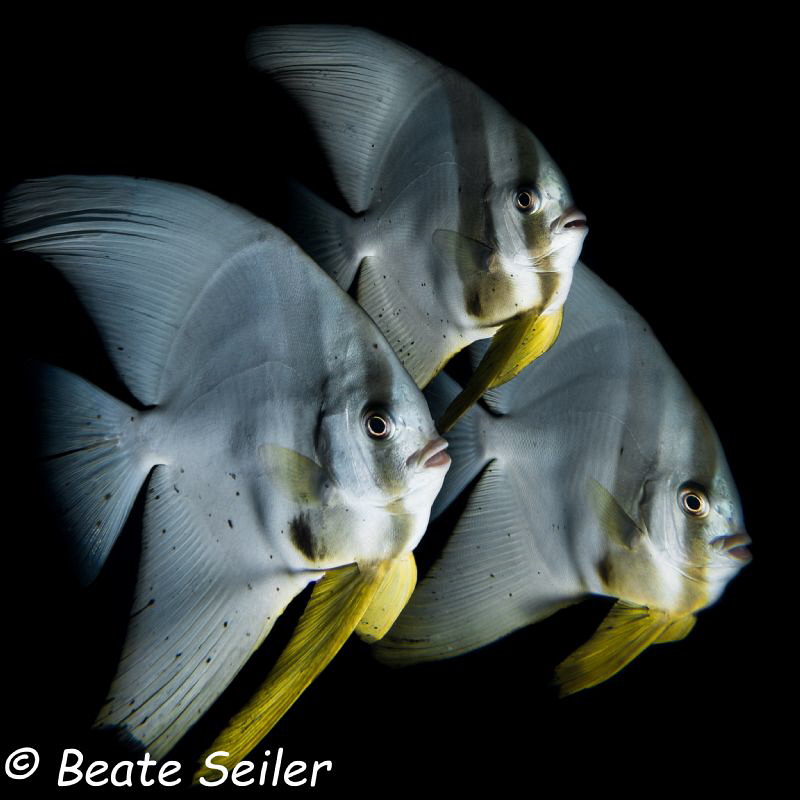 Batfish Parade at Pintuyan housereef
Judged by Peet J van Eeden who says:
Perfect lighting and sharp focus. Good grouping and but still a unit with a black background. Good eye contact between the fishes and the photographer.