A monthly hotshot is an entry that was shortlisted by 2 or more judges. The monthly winners (1st, 2nd, 3rd and Runner Ups) are chosen from this short list by our editor (no medals, just your name in the lights for a month!). They are chosen according to the number of judges votes with some reference to the peoples votes and the editor's choice. It is no coincidence that many of the Hotshots end up in the annual awards!
To get a chance to feature your photo in next month's winners, enter your best underwater photo here.
The monthly winners for July have been announced. Thank you all for entering and Congratulations to the winners and runners up!
Check out July's well deserved winners:
1st Place: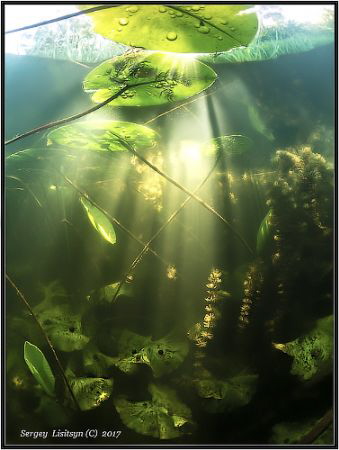 Sunny.
Editor's Comment:
Great atmospheric shot with wonderful lighting and colors
In Category: Freshwater | Taken in: Russia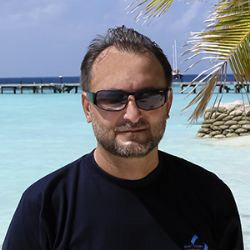 Sergey Lisitsyn
I've been shooting underwater since 2007. I use (since 2010) the Canon 5D mark II in Ikelite housing with DS161 Ikelite strobe. My old cameras: Canon Power – Shot A640, Canon G10.
My favorite Dive Sites: Red Sea Egypt, Mexico (cenotes and Cozumel), Philippin Sea, Maldives.

Full Profile
2nd Place: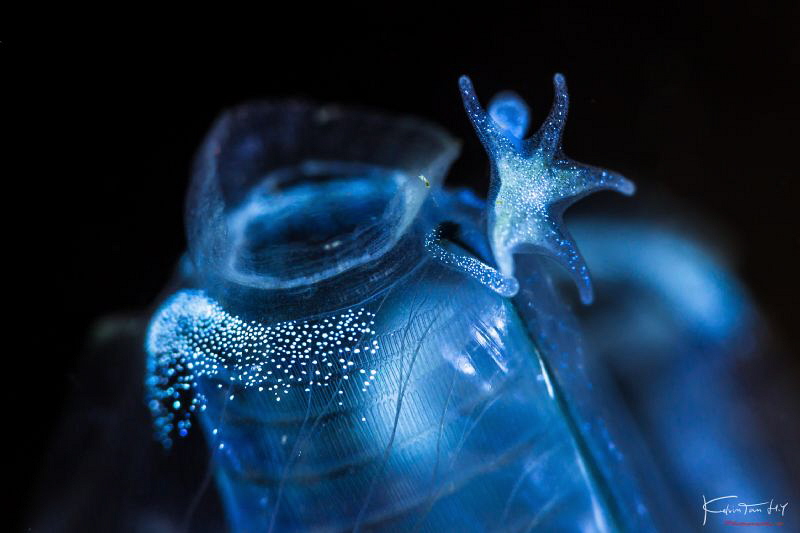 Dance with me
Editor's Comment:
Unique shot that did dance straight to the second place
In Category: Macro – Super macro | Taken in: Indonesia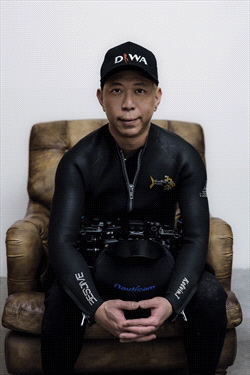 Kelvin H.y. Tan
An UW photographer from S'pore based in china. Co-founder of uwpixel.cn, a china based uw photography website.

Full Profile
3rd Place: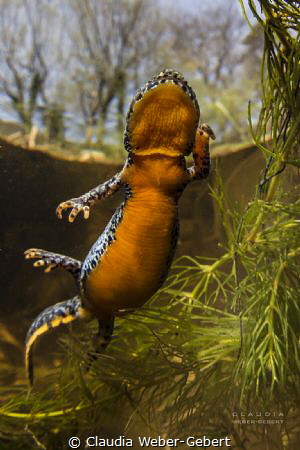 dancing mountain newt …
Editor's Comment:
Unusual critter for underwater photography, great composition and background
In Category: Freshwater | Taken in: Germany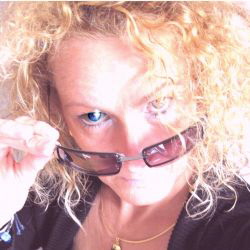 Claudia Weber-Gebert
Olympus OMD E-M5 + Nauticam housing + ext. strobe ,
uw-photographer since 5 years,
diver since 2001, mediterranean, red sea, philis

Full Profile
Runner Up:
Featherlight
Editor's Comment:
Beautiful super macro shot with great colors, compostition and focus
In Category: Macro – Super macro | Taken in: Indonesia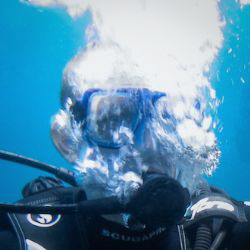 Philippe Eggert
I'm Philippe, as Swiss grown up with a lack of ocean. Since 2010 living in Bali Indonesia. I started with uw-photograpy 2016 and got hooked by the amazing creations and variety of the ocean. At the moment I'm bit enthusiastic with the small stuff… love macro so fare.

Full Profile
Runner Up: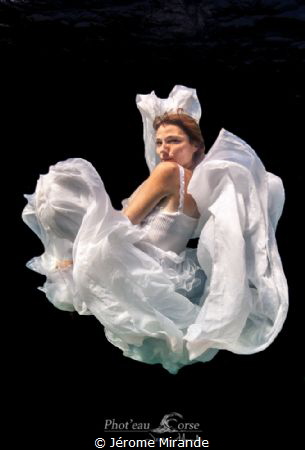 Apesanteur
Editor's Comment:
Beautiful fashion shot with great contrasts
In Category: Fashion | Taken in: France
Jérome Mirande
Nikon d700 caissson Seacam photographe amateur depuis 5ans en Corse
Toutes mes photos sont réalisées en apnée !

Full Profile
Runner Up: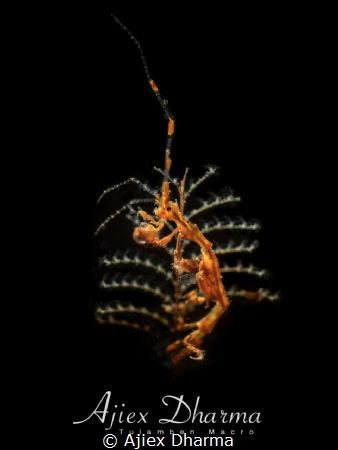 The poser
Canon s120
Editor's Comment:
Great position and background
In Category: Macro – not swimming | Taken in: Indonesia
---
Need advice on underwater photography gear?
Contact us at Mozaik Underwater Cameras. We also provide an online chat service almost 24/7 to answer almost any question regarding cameras, housings, strobes, lights, accessories and more…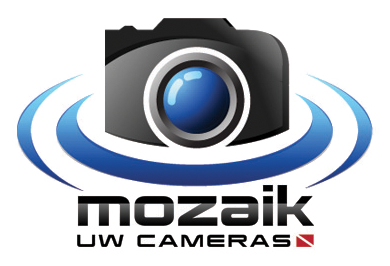 ---

I am 36 years old, diving since I was 15 and shooting underwater in the last 10 years. I am the Co-Founder of Mozaik Underwater Cameras , one of the leading underwater photography stores in the world.

I am originally a web developer and programmer and specialize in Internet marketing.

In the past 20 years, I dived in many places: Red Sea, Mediterranean, Thailand, The Maldives, Florida, Bahamas, Turks and Caicos and others.. I was lucky enough to dive with all the latest equipment, that includes high end compacts, Mirrorless, DSLR's, almost every strobe in the market and many different lenses and accessories.
I helped and advised thousands of underwater photographers from beginners to the most professional.