Every week, a weekly winner is chosen by one of our judges and is displayed throughout the whole week at the top of the contest page. The judges take turns weekly and have the freedom to choose any entry to be the weekly winner.For a chance to feature as a weekly winner upload your best photos here.
Congratulations to Conor Culver for achieving a weekly hotshot status with his recent competition entry.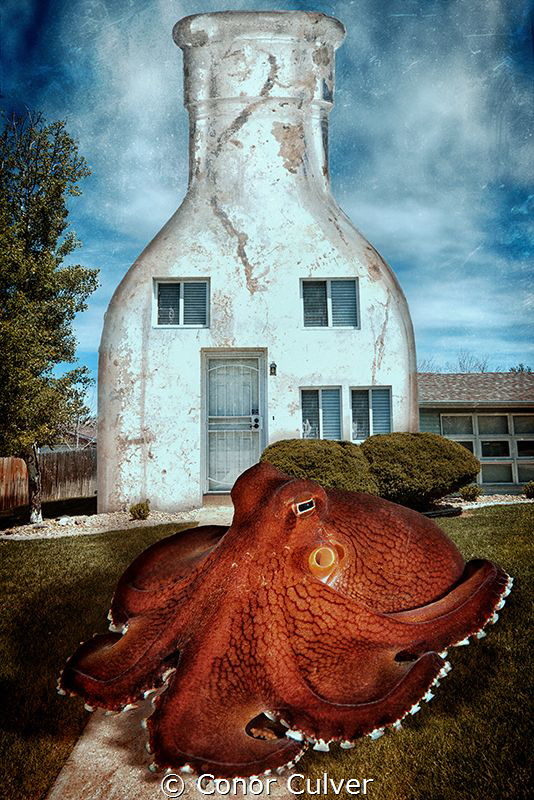 "Coconut Octopus House" the coconut octopus often uses bottles and other pieces of trash as a home.
Judged by Iyad Suleyman who says:
Great creative and impressive work!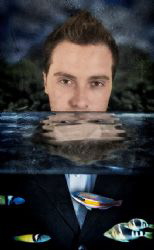 Conor Culver
Forever intrigued with art's ability to challenge senses of reality, Conor Culver combines photography and digital design to create captivating surrealist images. Born and raised in the colorful state of Colorado, Conor is a graduate of The University of Colorado Denver with a B.F.A. focusing dually on photography and digital design.
Conor was first drawn into the hidden wonders of the sea after earning his scuba certification at the age of 12. His journey with photography began soon after as he began to capture an underwater world; a place that still influences him today. After exploring the allure of fine art photography in college, Conor began to blend different images together both in photoshop and in the darkroom, experimenting with various methods. His haunting collection 'Characters We Used to Know' and the enchanting 'Underwater Surrealism' highlight the dreamlike realities he creates, using both digital photography and the darkroom.

Full Profile
---
Need advice on underwater photography gear?
Contact us at Mozaik Underwater Cameras. We also provide an online chat service almost 24/7 to answer almost any question regarding cameras, housings, strobes, lights, accessories and more…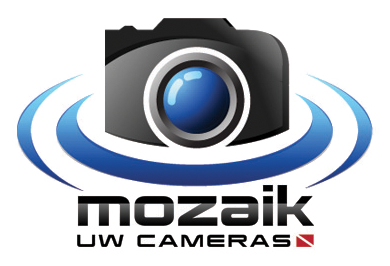 ---

I am 31 years old, diving since I was 15 and shooting underwater in the last 6 years. I am the Co-Founder of Mozaik Underwater Cameras , one of the leading underwater photography stores in the world.

I am originally a web developer and programmer and specialize in Internet marketing.

In the past 6 years, I dived in many places: Red Sea, Mediterranean, Florida, Bahamas, Turks and Caicos and others.. I was lucky enough to dive with all the latest equipment, that includes high end compacts, Mirrorless, DSLR's, almost every strobe in the market and many different lenses and accessories.
I helped and advised thousands of underwater photographers from beginners to the most professional.