Every week, a weekly winner is chosen by one of our judges and is displayed throughout the whole week at the top of the contest page. The judges take turns weekly and have the freedom to choose any entry to be the weekly winner.For a chance to feature as a weekly winner upload your best photos here.
Congratulations to John Roach for achieving a weekly hotshot status with his recent competition entry.
Arrow Crab Blue Heron Bridge
Judged by Iyad Suleyman who says:
Nicely perspective, perfect angel and focus showing a beautiful fine details of eyes!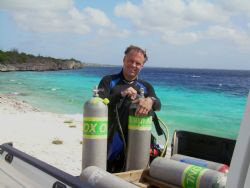 John Roach
Use a Nikon D80 w/sea+sea housing, twin YS110 strobes. Have been diving since 1985. I was a critter guy before (I found everything rooting around in the shallows with a magnifying glass). I had a 1000 dives before I started lugging the camera around, found a clingfish on a night dive in Bio-Luminesence Bay P.R. and decided right there I needed a camera. Shooting for about 5 years now. Dive mostly in the carib. Spend most of my time in Bonaire, south end of Bonaire is my favorite, but it is all good!

Full Profile
---
Need advice on underwater photography gear?
Contact us at Mozaik Underwater Cameras. We also provide an online chat service almost 24/7 to answer almost any question regarding cameras, housings, strobes, lights, accessories and more…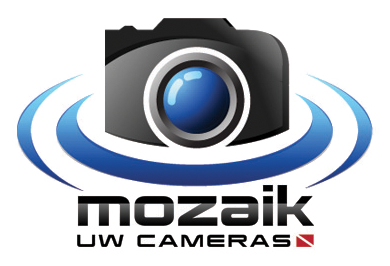 ---

I am 31 years old, diving since I was 15 and shooting underwater in the last 6 years. I am the Co-Founder of Mozaik Underwater Cameras , one of the leading underwater photography stores in the world.

I am originally a web developer and programmer and specialize in Internet marketing.

In the past 6 years, I dived in many places: Red Sea, Mediterranean, Florida, Bahamas, Turks and Caicos and others.. I was lucky enough to dive with all the latest equipment, that includes high end compacts, Mirrorless, DSLR's, almost every strobe in the market and many different lenses and accessories.
I helped and advised thousands of underwater photographers from beginners to the most professional.