About the Collections pane
The Collections pane displays your collections, which contain clips. The collections are listed by name in the Collections pane on the left, and the clips in the selected collection are displayed in the Contents pane on the right as shown in the following illustration.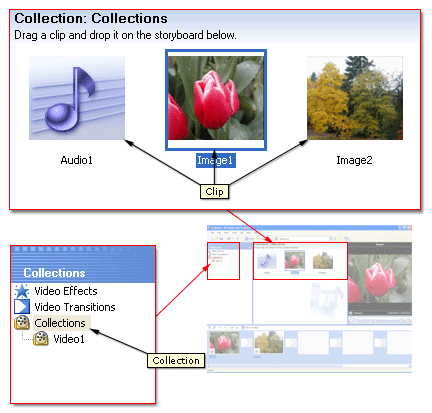 You can drag clips from the Contents pane or a collection from the Collections pane to the storyboard/timeline for your current project. You can also drag clips to the monitor to play them. A clip only represents the original source file so the file can be recognized and used in Windows Movie Maker. If you make changes to a clip, those changes are only reflected in the current project; they do not affect the source file.
Related topics
---