About the monitor
Use the monitor to view individual clips or an entire project. By using the monitor, you can preview your project before saving it as a movie.
You can use the playback controls to navigate through an individual clip or an entire project. You can also use the buttons on the monitor to perform functions such as splitting a video or audio clip into two smaller clips or taking a picture of the current frame that is displayed in the monitor.
The following illustration shows the monitor and its associated buttons.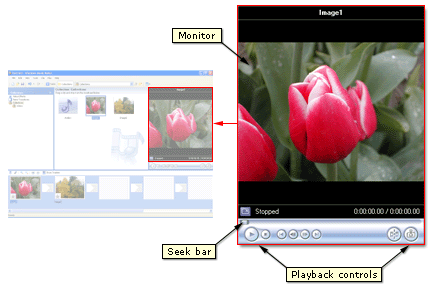 Related topics
---